Main Content Starts Here, tab to start navigating
The Sterling Tavern | Gastropub in Berlin, MD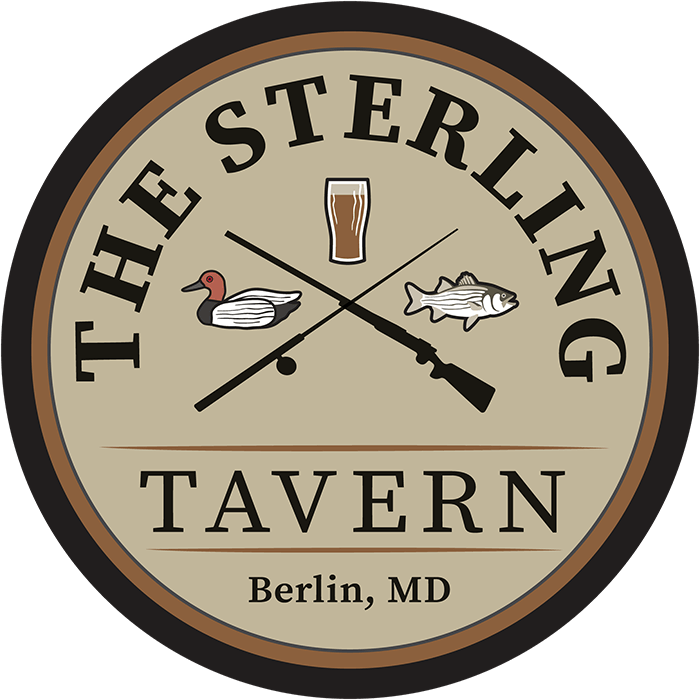 Slide 1 of 4
Slide 2 of 4
Slide 3 of 4
Slide 4 of 4
Welcome to
The Sterling Tavern
Located in historic downtown Berlin, MD, The Sterling Tavern offers an array of affordable, house made dishes such as hand-patted burgers and crab cakes, fried avocado with crab salad, maple bacon duck sliders as well as locally sourced oysters..and not to mention, 12 beers on tap!
Second Season Specials starting at 4:00
Monday: $.75 Wings
Tuesday: $12 Meatloaf Entree
Wednesday: Charity Bingo
Thursday: $8 Build Your Own Burgers
Friday & Saturday: Live Music
About Us
No matter your mood, there's a place that will feel like home. Enjoy the sunshine on our large outdoor patio. Or beat the heat in the downstairs dining room. Bring the whole crew to one of two private dining rooms. Cheer on your favorite team at the upstairs bar with plenty of bar/hightop seating!
Learn More
From birthday parties to anniversaries, we would love to help you host your private event! Please fill out the form below and we will get back to your shortly.
Contact
If you are looking to make a reservation please give us a call at 410-641-3000. We accept reservations for parties of eight or more. For other inquires, send us a message and we'll get back to you as soon as possible.
Looking forward to hearing from you!